"Ice in the Antarctic is melting at a record-breaking rate and the subsequent sea rises could have catastrophic consequences for cities around the world, according to two new studies.
A report led by scientists in the UK and US found the rate of melting from the Antarctic ice sheet has accelerated threefold in the last five years and is now vanishing faster than at any previously recorded time."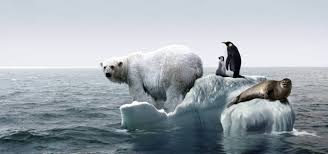 This image makes the point.